Copyright 2010 Sugarman Candy:  Bulk Candy.  All Rights Reserved. 

New Items:

Be one of the first retailers to display our new and stylish candies in your store. You can find the newest and latest 
wholesale candy
 at Sugarman Candy for cheap. The candy industry is made up thousands of candies, and many new ones are introduced each year. Keeping up with the newest on the market can be challenging, but with Sugarman Candy has your Candy Supplier, you can be confident that we will bring the hottest candies to your shelves. Some of our new items include, 
Sixlets
, 
Gumballs
, Baby Bottle Pop Candy, Sour Candy Spray, Light-up Candy Spray and so much more.
We're excited to keep you fully stocked with everything your customers are looking for. Let us serve your long-term needs by tapping into our industry expertise and ability to provide you with the highest quality products for huge savings. We will work for your success by supplying you with tried-and-true classics as well as the up-and-coming hot sellers.

We know how important your business is to you. That's why giving you the attentive, dedicated service you need is so important to us. At Sugarman Candy, we proactively find ways to pass savings on to you and to bring you the products that are most in demand. Choose a trusted source for your all your bulk candy needs. You won't have to experience the headaches and hassles that other wholesale candy suppliers can bring. It's easy to get started with us. Contact us today to learn how we can help you!

Wholesale Candy Suppliers You Can Trust
(305)982-8553

info@sugarmancandy.com


Apple Ring Gummy

Item #253

Peach Ring Gummy

Item #254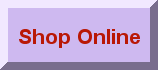 Milk Chocolate Gems

Item #304

Pearls - Mini Jawbreakers

Item #303

- Call for case price or click on "Shop Online" to buy now

 Jumbo Peppermint Balls

Item #252

Spearmint Starlight

Item #281

Chocolate Starlight

Item #285

Pinwheel Fruit Star

Item #283

Strawberry Bon Bons

Item #286

Butterscotch Disks

Item #280

Laffy Taffy Assorted

Item #133.1

Green - Watermelon Laffy Taffy

Item #133.3

Yellow - Banana Laffy Taffy

Item #133.4

Pink - Strawberry Laffy Taffy

Item #133.2

Purple - Grape Nerds

Item #113.3

Chick O Stick Nuggets

Item #139.3

Jolly Rancher Assorted Lollipops

Item #327

 Nerds Mini - Grape

Item #113.3

Chick O Stick Nuggets

Item #139.3